Elevate Your Data Science Career with Our New Resume Tool
Elevate Your Data Science Career with Our New Resume Tool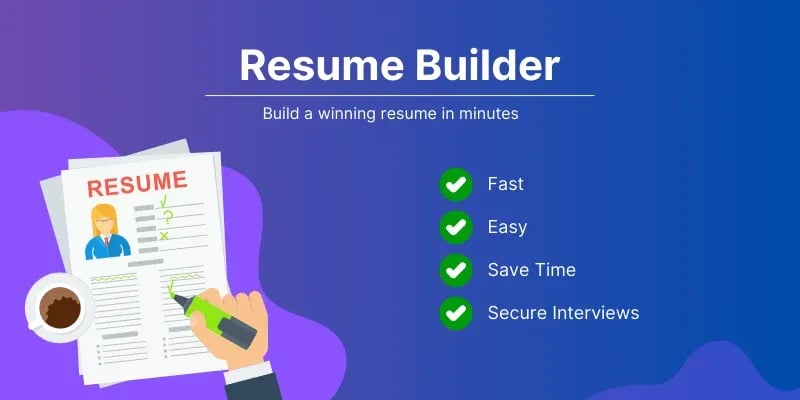 In the competitive realm of data science, a standout resume is your passport to unlocking incredible career opportunities. We're thrilled to unveil our cutting-edge resume tool, meticulously crafted for data science professionals and aspiring experts.
This tool represents a significant leap forward in resume creation and optimization, tailored exclusively for the dynamic world of data science.
OdinSchool's Resume Builder
This tool makes it easy to create a compelling and professional resume that captures the interviewer's attention, increasing your chances of being selected for the job.
Key Features
User-Friendly Interface

Customization Options

Professional Template

Keyword Suggestions

Downloadable Format
Benefits of
OdinSchool's Resume Builder
Showcase Your Data Science Expertise
Our tool empowers you to highlight your technical prowess and accomplishments in the field of data science. The specialized templates and content suggestions provide a platform to articulate your proficiency in algorithms, data visualization, statistical modelling, and more. This allows you to position yourself as a top-tier candidate in the data science landscape.
Effortless Skill Selection
Gone are the days of manually typing your skills for each data science role. Our tool offers a streamlined process, allowing you to select from a comprehensive list of relevant skills tailored to the data science field. This feature ensures that your resume accurately reflects your expertise without the hassle of manual entry.
Save Time, Secure Interviews
Crafting a data science resume with precision can be a time-consuming endeavour. Our tool streamlines this process, enabling you to create a polished, industry-specific resume in a fraction of the time. With more time, you can focus on honing your technical skills and preparing for data science interviews.
Stay Ahead in the Data Science Job Market
Data science constantly evolves, and employers seek professionals who can keep pace with the latest technologies and methodologies. Our tool ensures that your resume remains up-to-date and aligned with the current trends in data science. This adaptability is a crucial advantage in a rapidly changing industry.
Highlight Your Data Science Accomplishments
Our tool empowers you to effectively communicate your achievements and contributions in data science. By emphasizing your successful projects, innovative methodologies, and their impact, you'll present yourself as a distinguished candidate in the data science landscape.
Flexible Application across Data Science Domains
Whether you specialize in machine learning, artificial intelligence, data analysis, or other data science subfields, our tool is adaptable to cater to your specific expertise. It ensures your resume resonates with potential employers across diverse data science domains.
Conclusion
Save time and position yourself as a top-tier candidate in the data science field with our
Elevate your career today with confidence, armed with a resume that reflects your true potential.