Naveen's Career Transition From Mechanical Engineering To Data Science
Naveen's Career Transition From Mechanical Engineering To Data Science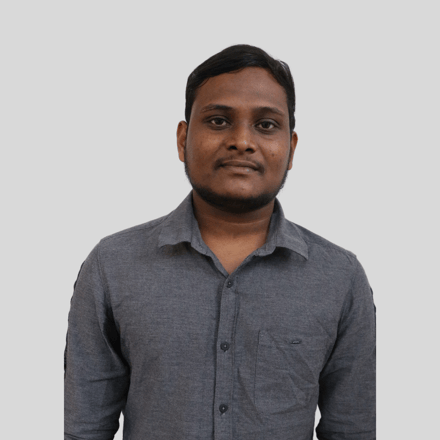 "When I decided to make a career change from Mechanical Engineering to Data Science, I knew it was going to be difficult and that there would be challenges along the way. However, in the long run, it is one of the most rewarding things I have accomplished for myself and my career. My career transition led to a 140% salary growth!"
Naveen Cheedi is a Data Integration Implementation Analyst at Thermo Fisher Scientific, a global leader and supplier of scientific instrumentation, software services, consumables, and reagents. His story is proof that successful career transitions are possible especially to in-demand fields such as Data Science, if you are willing to take the big leap of faith.
Naveen was at a career crossroads when he decided to take the road less travelled. After completing his B.Tech and Diploma in Mechanical Engineering, he landed the role of a Reliability Engineer. But he wanted more.
"I always knew I wanted a job that would offer more in regards to opportunities for personal and career growth. That is when I realized that I had to make a smart career move. I was determined that if I were to switch careers, I would pick the best field. Data Science seemed like the best option at my disposal."
Naveen's OdinSchool Journey
Naveen set out on his Data Science journey and joined OdinSchool's 6-month, rigorous Data Science Bootcamp. One of his biggest fears while transitioning to Data Science was a total lack of experience in programming. But upon embarking on this journey, he realized that programming is just one of the many aspects of Data Science and that the field is much more than just complex mazes of codes.
"Thanks to OdinSchool, my transition to Data Science was a very smooth experience. Since they started from scratch, I got a good hang of programming among other core in-demand skills. The mentors were very encouraging and available for one-on-one sessions. Not only was their Data Science Bootcamp structured and thorough, but also their blended learning model let me fit my learning schedules around my full-time job."
you might also want to read - A Professor-Turned-Data Scientist - Nipun Gupta's Career Success Story
Placement Experience
When asked about his placement experience, Naveen said, "OdinSchool's placement team is extremely organized and efficient. Though the interview process was one that I would describe as meticulous and lengthy, they made sure to keep me in the loop about all of my next steps. They connected me with great opportunities that matched my skill set and helped me land a job at Thermo Fisher Scientific with a 140% salary growth."
Naveen's success journey is an inspiration for professionals who aspire to switch to Data Science from other fields. From being stuck in a job to becoming an important asset at one of the leading companies in the world, his story is a testament to the fact that successful career transitions are possible with hard work and the right guidance.
You can also successfully transition to Data Science. Join OdinSchool's 6-month Data Science bootcamp.