Blog
Here's How You Can Get A Job In Data Science
Here's How You Can Get A Job In Data Science
Owing to the growing prominence of data, Data Science is currently one of the fastest-growing and highest-paying IT jobs in the world. If your interest lies in building a productive, profitable career that promises exciting growth opportunities, a Data Science job is just what you need.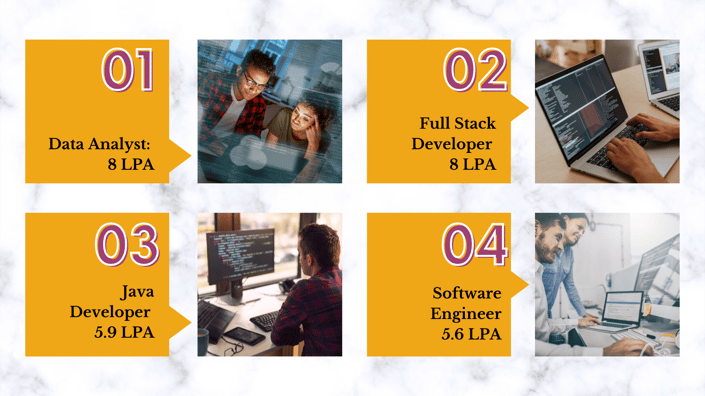 The following insights from the Future of Jobs Survey illustrate the current significance of Data Science: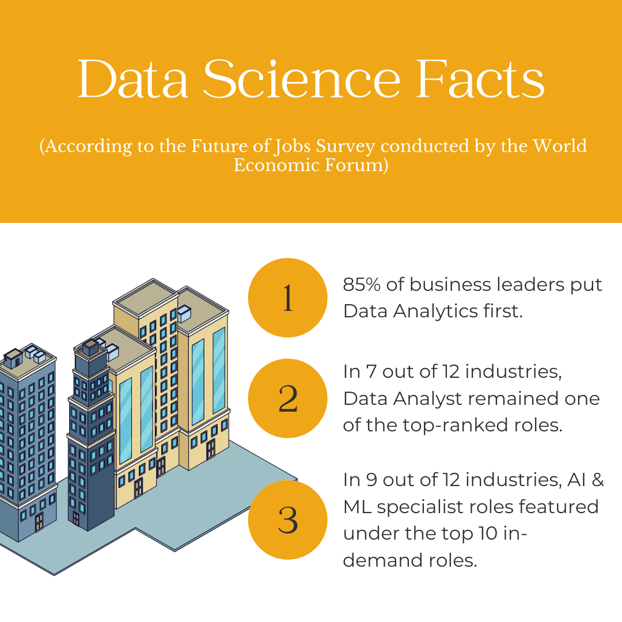 Vijay Pasupulati, the CEO of OdinSchool, the online upskilling platform said, "Data Science is the new fuel that powers businesses across all industries. No company is complete without this better-than-ever solution to mine intelligence from the data available online. To land a job in Data Science today means to be a part of the ongoing data revolution. There is an abundance of opportunities for you if you have the right set of skills".
Why should you get started in Data Science right now? India is one of the largest hubs of Data Science in the world. There are plenty of opportunities already but not enough skilled professionals to fill these roles. In essence, now is the right time to take the plunge into the industry.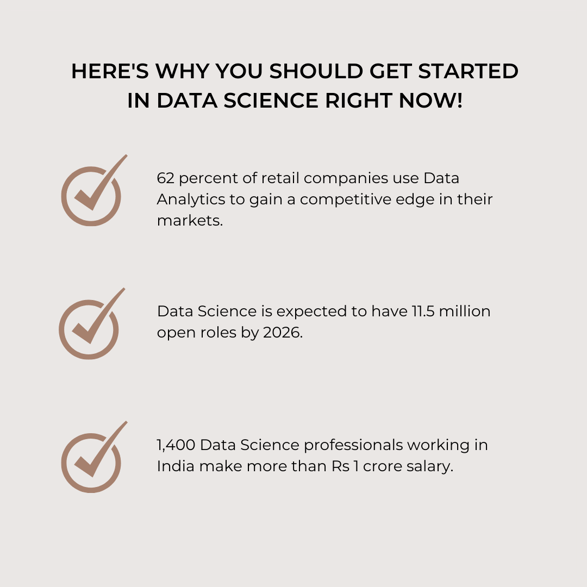 Source 1: Towards Data Science
Source 2: Economic Times
Source 3: Analytics India Magazine
Data Science enables organizations, regardless of the industry they belong to, to make smart, informed decisions that contribute to their success. For the very same reason, Data Science professionals are in huge demand and are paid handsomely by all industries.
Here are the top Data Science jobs:
| | |
| --- | --- |
| Designation | Average Base Salary |
| Data Analyst | Rs. 6,00,000 LPA |
| Machine Learning Engineer | Rs. 8,28,067 LPA |
| Data Scientist | Rs. 10,56,000 |
| Data Engineer | Rs. 8,00,00 LPA |
| Business Intelligence Developer | Rs. 5,95,709 LPA |
Data Analyst
A Data Analyst is responsible for collecting, cleaning, and studying data to help solve business problems or answer business questions.
Tools used:
Excel

Google Sheet

SQL

Tableau

R or Python

SAS

Microsoft Power BI
Average Base Salary: Rs. 5,06,000 LPA
2. Machine Learning Engineer
A Machine Learning Engineer researches, focuses, and builds self-sustaining AI systems that can automate predictive models.
Tools used:
Knime

Tensorflow

Pytorch

Rapid Miner

Google Colab

Weka
Average Base Salary: Rs. 8,00,000 LPA
3. Data Scientist
A Data Scientist tackles large amounts of data, and develops statistical learning models for analyzing data.
Tools used:
SQL

Power BI

Tableau

Hadoop

D3.js

Python
Average Base Salary: Rs. 10,50,050
4. Data Engineer
A Data Engineer prepares data for preparational and analytical uses. They cleanse, consolidate, and integrate data and make it easily accessible.
Tools used:
Python

SQL

MongoDB

Apache Kafka

Apache Spark

PostgreSQL
Average Base Salary: Rs. 8,00,00 LPA
5. Business Intelligence Developer
A Business Intelligence Developer develops, deploys, and maintains BI systems in an organization.
Tools used:
Power BI

Tableau

Apache Superset

Hadoop

QuickSight
Average Base Salary: Rs. 5,90,000 LPA
Now that you know the potential of Data Science as a career path, here are the steps you need to follow to get a job in Data Science:
Join A Data Science Bootcamp
Data Science bootcamps prioritize practical skills over theories. Learners receive job-oriented training and get exposed to the real-world challenges of a Data Science job. With the optimal usage of individual and group exercises, projects, simulations, and discussions, candidates get more aligned to industry demands. Bootcamp curriculum tends to be more industry-vetted than mainstream Data Science education; learners are given hands-on training in all in-demand skills through project-based learning.
Check out this industry-aligned Data Science Bootcamp offered by OdinSchool.
2. Build A Strong Portfolio
Your portfolio has to showcase the skills you can wield in the realm of data. It should demonstrate the depth and range of your expertise.
Here are some tips:
Show projects that will spotlight your coding skills, deploying skills, data visualization, and storytelling skills.

Post your code on GitHub, but always pair it with a description (a blog or a readme).

Make your codes look professional, readable, and clean.

Break your project into multiple files.
OdinSchool's Data Science Bootcamp offers career services that help you set up your professional profiles and resume.
3. Enhance Your Online Presence
It is important to let your potential employers know that you have what it takes to wrangle data in a real environment. A very strong online presence in the form of an impressive portfolio - GitHub profile, Kaggle profile, or blog will boost your online visibility. This will not only help you access job opportunities, but also connect you with freelance opportunities and internships.
How can OdinSchool help?
OdinSchool trains Data Science aspirants in a project-based methodology that prioritizes current in-demand skills. The Data Science Bootcamp's curriculum is industry-vetted and job-oriented which helps learners become productive since day one on their jobs. Among other benefits are 360-degree placement assistance, career services such as resume and profile-building assistance, personalized 1:1 mentorship, and live interactions with industry veterans.
Visit the Data Science Bootcamp page for more information.
Placement Stats
Hiring partners
250+
*Past records are no guarantee for future job prospects.