Naga Lakshmi's Career Relaunch Journey to PepsiCo with OdinSchool
Naga Lakshmi's Career Relaunch Journey to PepsiCo with OdinSchool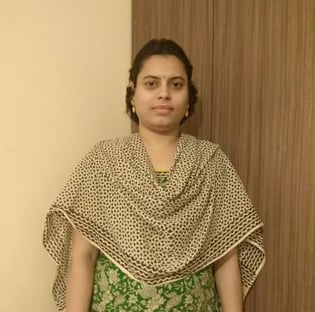 Naga Lakshmi Pothuguntla from Andhra Pradesh, had an 11-year career gap when she discovered the huge demand for Data Science professionals in India. With just 7 months of experience as a Junior Software Engineer, this mother of two had several challenges to tackle before she could become a Data Science professional.
Today, she is an Associate Manager at PepsiCo, one of the largest multinational food, snack, and beverage corporations in the world. Read how Naga Lakshmi changed the course of her career and life with OdinSchool's Data Science Bootcamp.
Education and Experience
Naga Lakshmi earned her Bachelor's Degree in Computer Science Engineering in 2010. Immediately after graduation, she joined Tulasi Technologies as a Junior Software Engineer. However, after 7 months, she had to leave her career to make room for married life and motherhood. Naga Lakshmi moved abroad with her husband and welcomed two kids into her life.
"I was always the best-performing student in my class. I didn't want to waste away my potential by being a stay-at-home mother. Although rewarding, I knew that I could do so much more than just raise my children", she elaborates on what prompted her to pursue a career in Data Science after a decade-long break.
Marriage and maternity, although fulfilling, often stand in the way of women's career aspirations. OdinSchool has a track record of helping several women after long career breaks. Example - The Career Relaunch of A Full-Time Mother After A 6-Year Break
A woman of Ambition
Naga Lakshmi is a woman of ambition - in the eleven years that she was a stay-at-home mother, she had already taught herself programming and digital marketing. Upon doing her own research about the tech industry, she found out about the scope of Data Science and the potential for career growth in the domain. But Naga Lakshmi was also a patient mother - she waited for her kids to grow up before she made her ultimate career move.
"Relaunching one's career is not an easy feat, especially for a married woman with a career break. Your skills get outdated, and you get estranged from your own field of work. For the very same reason, I was on the lookout for a short-term Data Science course that prioritized in-demand skills. I discovered OdinSchool on YouTube and their Bootcamp came across as a very reasonably priced, outcome-based course. They not only taught in-demand skills but also offered placement assistance. The best part was the weekend classes - my husband could take care of my kids over the weekends while I focused on attending classes and completing my projects!", she recalls her experience with OdinSchool's Data Science Bootcamp.
Interview Preparation and Placement
"Just one week into the Bootcamp, I knew I could successfully land a job in Data Science. The subject knowledge of the instructors instilled a lot of confidence in me. What especially helped me crack the interview at PepsiCo was the Behavioral Skills Workshop organized by the Career Services Team at OdinSchool. It helped me clear the 45-minute Behavioral Skills Round at PepsiCo interview", she explains her placement experience with OdinSchool.
The takeaway from Naga Lakshmi's story is that if you want to relaunch your career, especially in a high-growth field like Data Science, upskilling is the only way to go.
Upskill yourself and become job-ready with OdinSchool's Data Science Bootcamp. It comes with professional mentorship and career services. OdinSchool also partners with over 500 organizations such as PepsiCo. Apply Now!