ITIL Interview Questions | ITSM
ITIL Interview Questions | ITSM
ITIL (previously an acronym for Information Technology Infrastructure Library) is a set of ITSM (Information Technology Service Management) practices that focus on regulating the services of Information Technology with of the needs of organizations. Since the IT industry is dynamic and as there are continuous developments in service structure and practices, it focuses mainly on the alignment and maintenance of IT services with respect to the prevailing market and standards of business.
ITIL helps professionals to keep up the pace and deliver quality services to their customers effectively. As more and more businesses are looking to use the best practices for improving their service and product delivery, there is a huge demand for ITIL-certified professionals. It is always advisable to stay ahead in the competition by taking an ITIL course and gaining a certification that improves the chances of landing a better job. In order to make the path of your desired career possible, you must be able to crack the interview.
Interview Questions
Here are a few generally asked ITIL interview questions to help you prepare for your interview.
1. What is ITIL?
ITIL (Information Technology Infrastructure Library) is a set of recommendations for best practices for IT Service Management. It is a set of recommendations and not a compulsion. With the help of ITIL, organizations create a baseline of IT service. It provides a set of processes and standards for the selection, planning, implementation, maintenance, and measurement of IT as a service. Activities or processes that have been successfully used by multiple organizations to achieve a business goal are best practices.
ITIL provides a best practice framework for IT Service Management and shares approach & practices shared by organizations that practice it in their business.
2. What is the history of ITIL?
In the 1980s Central Computer and Telecommunications Agency of UK created a set of recommendations as a set standard practice to impose a unique IT Service management practice among government and private entities to ensure needs of a business and IT service are aligned.
ITIL v1 was released in 1989. The latest version of ITIL V4 is released on February 18th, 2019 by AXELOS which is a joint venture of UK's Cabinet Office and CAPITA (Largest Business process outsourcing and professional services company in the UK) and owns ITIL.

3. What are other frameworks available for service management?
ITIL is the most recognized and trusted framework of best practice guidance for ITSM (Information Technology Service Management). Some other sources for best practices are available which include public frameworks, standards and the proprietary knowledge of organizations. For example: Six Sigma, LEAN, PRINCE2®, CMMI, COBIT, PMBOK, ISO 9000, ISO/IEC 27001 and ISO/IEC 20000.
4. What are the different stages or life cycle phases of ITIL lifecycle?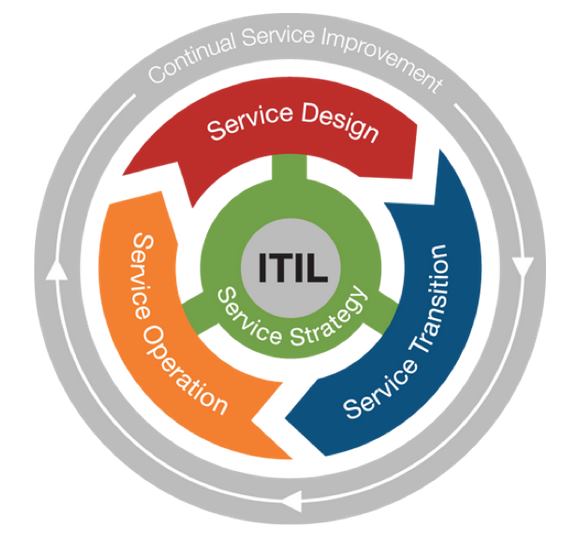 Source: http://twutechnology.blogspot.com
1. Service Strategy: Core level of the service lifecycle, works from a high-level performance perspective and is mainly used to check the proper implementation and maintenance of all the policies and strategies.
2. Service Design: In this stage, the thought process and strategies are implemented from a user's perspective for various process and offered services.
3. Service Transition: This stage includes communication between projects and operations. To boost service transitions the improvement of efficiency of services is also involved.
4. Service Operation: The stable service and end to end process overflow are ensured through this process. The perspective of the end user is considered here.
5. Continual Service Improvement: The process helps with the integration of the four prior stages for improved services, work opportunities and alignment maintenance based on the current standards of the industry.
5. ITIL Service Strategy helps a business to define key business questions.
How do we prioritize investments across a portfolio?

What services to offer and to whom?

What are the Patterns of Business Activity (PBA)?

Fairness and transparency

Specifications for the design of IT services

How to handle the costs and risks associated with their service portfolios

Defining policies and objectives
6. Which core publication provides detailed descriptions of Service Level Management, Availability Management, Supplier Management, and IT Service Continuity Management?
Service Transition

Continual Service Improvement

Service Design

Service Strategy

Service Operation
Description: Service Design is the core publication of ITIL, which provides a detailed description of mentioned policies.
7. What are the purposes of Service Transition?
Ensure that a service can be managed, operated, and supported.

Provide quality knowledge of Change, Release, and Deployment Mgmt.

Plan and manage the capacity and resource requirements to manage a release.

To provide guidance on transferring the control of services between customers and service providers
8. What best describes Service Operation within ITIL framework?
To deliver and support IT Services at agreed levels to business users and customers

Provides a single point of contact as Service Desk

Value of IT services is measured in this phase

To deliver and support IT Services to business users and customers at agreed levels

To identify activities that must be performed, Service Operation uses a document called 'Service Catalogue'
9. What best describes the Continual Service Improvement (CSI)?
Discussing reports with customers showing whether services have met their targets

Continual Service Improvement Manager is responsible for defining Key Performance Indicators for Change Management

Continual service improvement (CSI) is a seven steps process

Event Management, Problem Management, Access Management, and Request Fulfillment are part of continual service improvement
10. What are the 7 steps in the continual service improvement (CSI) process of ITIL?
Identify the approach for improvement

Define what should be measured

Collect the essential data

Process the data

Analyze the information and data

Proper presentation and utilization of information

Implement the improvements
11. What is the ITIL framework?
A framework provides a structural solution to a business. ITIL framework is a structural approach for the management of Information Technology Service Management. ITIL framework recommends managing IT Services according to tested and proven processes, principles, and procedures. ITIL framework is a tool which intended to provide certain practices without confusion, consistency, increased productivity while reducing the cost.
12. Which areas of ITSM are covered in ITIL framework of best practices?
Some important ITSM areas covered in ITIL framework of best practices are,
Request Management

Incident management

Change management

Problem management

Service-level-agreement (SLA) management

Configuration management

Release management

Capacity management

Availability management

Asset management

Schedule management

Time management

Quality management

Knowledge management

Exit management

Vendor management

Cost management

Help desk management
13. What is Service Desk?
IT Service Desk is the core of IT Service Management. With a help-desk or ticketing solution software a Service Desk can be implemented which allows you to manage services on the basis of the type of tickets generated. A web-based service desk supports processes of ITIL framework for IT Service Management used to implement ITIL framework in an easy to use and flexible way.
14. What are the benefits of a Service desk?
Round-the-clock availability of Technical support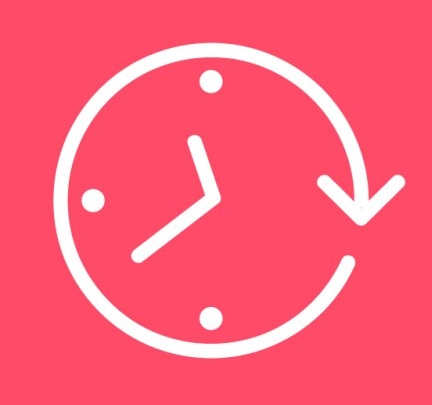 Quick and easy resolution of incidents

Reduced downtime

Centralize IT asset management

Automatic software and hardware asset discovery

Effective knowledge management through Knowledge Management Database (KMDB)

Effective Change management using a change calendar

Identification and resolution of reoccurring incidents

Increased customer satisfaction

Continual improvement

Effective monitoring and control over services being provided

Increased ROI on IT-enabled services

Cost-effectiveness
15. Some example of web-based service desk tools are,
CA service desk

BMC

Tivoli

ServiceNow

SolarWinds Web Help Desk

Spiceworks Help Desk/Cloud Help Desk

Oracle Service Cloud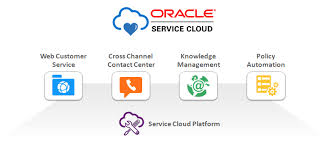 Source: https://cloud.oracle.com/_downloads/WhitePaper_CSS_ServCloudPlat/The_Oracle_Service_Cloud_Platform.pdf
C-Desk

OTRS Free

Bugzilla
16. What are the ITIL processes?
ITIL processes clearly define different IT services to ensure that IT services are provided as per needs of the business, easy to use, flexible and in a cost-effective manner. ITIL processes are grouped into five stages of ITIL lifecycle (Service Strategy, Service Design, Service Transition, Service Operation, and Continual Service Improvement)
17. What ITIL processes belong to Service Strategy?
Strategy management

Demand management

Service portfolio management

Financial management

Business relationship management
18. What ITIL processes belong to Service Design?
Service Level Management

Service Catalog Management

Capacity Management

Availability Management

Supplier Management

Design Coordination

Information Security Management

IT Service Continuity Management
19. What ITIL processes belong to Service Transition?
Service Transition Planning and Support

Change Management

Change Evaluation

Release and Deployment Management

Service Asset and Configuration Management

Service Validation and Testing

Knowledge Management
20. What ITIL processes belong to Service Operation?
Service request fulfilment

Access management

Event management

Incident management

Problem management
21. What ITIL processes belong to Continual Service Improvement?
Continual Service Improvement is a seven steps improvement process.
22. What are the seven steps improvement processes of Continual Service Improvement?
Define the objectives

Determine what to measure

Collect the data

Process the data

Analyze the data

Present and use the information

Implement improvement
23. Explain the measurements of ITIL Service Management.
For managing and controlling the various outcomes as well as different service operations, ITIL provides four service management measurement layers.
1. Progress: The current service operations' progress is dealt with in this layer.
2. Compliance: This layer deals with the existing process of the industry and standards of the market.
3. Effectiveness: The effectiveness of the services is maintained.
4. Efficiency: The efficiency of workflow and service maintenance is taken care of.
24. What are the 7 Rs of the change management system?
The 7 R's, parameters of the change management system are: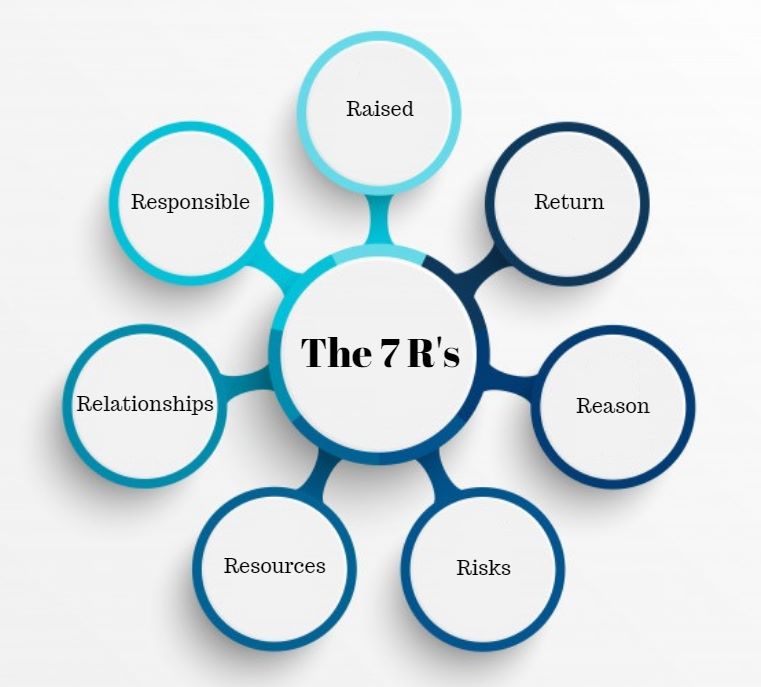 1. Raised: Who Raised the change?
2. Return: What are the potential Returns that the change will deliver?
3. Reason: What is the Reason for the change?
4. Risks: What are the potential risks involved during the change?
5. Resources: What Resources will be required for implementing the change?
6. Relationships: What is the Relationship between this and the prior changes?
7. Responsible: Who is Responsible for the various roles in the change?
25. Explain the various service providers?
This is the most generally asked ITIL question in an interview. The various service providers that are a part of the ITIL process are as below:
Internal Service Provider: ISP service providers are embedded within the serving organization and deal with internal organization management.

External Service Provider: ESP provides services to external customers and deals with special scenarios based on the current market standards.

Shared Services: It is considered as an extension of ISP that has an autonomous presence in the organization
Conclusion
Hope the above-mentioned questions will help you prepare for your ITIL interview. However, there are many other questions that might be asked during an interview. Therefore, prepare for general questions as well and be positive and confident.