The First Job In The Family: Prasanna's Success Journey To Capgemini
The First Job In The Family: Prasanna's Success Journey To Capgemini
On January 29, 2022, Durga Prasanna Devi received her first-ever job offer letter from Capgemini, one of the largest global players in digital transformation, technology, and engineering services. Prasanna's first job is not just another corporate job, it is more of a family affair - 'the very first corporate job in the family'.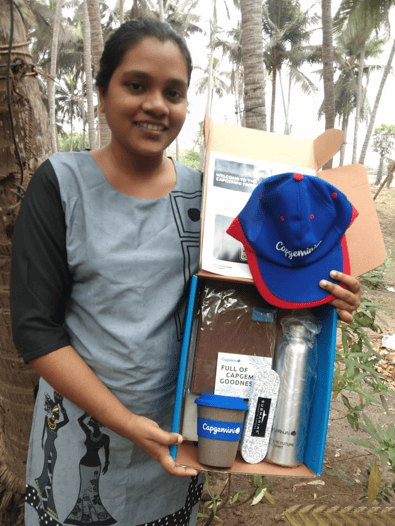 There is a universal factor that pushes people to ascend the stairs of progress - 'perseverance'. Not every job aspirant goes home with a job. Some wilt in the heat of competition, and others perish in the real-world challenges posed by their fields. As for Durga Prasanna Devi from Karavaka, a remote coastal village in Andhra Pradesh, the financial crisis her family was grappling with, was enough motivation to keep rowing her boat and kickstart her career on a grand scale. Today, she works at one of the finest IT organizations in the world, Capgemini. Subbarao Pattapagalu, Prasanna's father, a daily wage laborer who toils on agricultural lands, was the only breadwinner of the family until she landed her job.
OdinSchool's Data Science
"I always thought my career aspirations were unrealistic as I come from a very humble background. I was unemployed for three years after graduation for which I was taunted by people. The financial situation at home wasn't great either. But everything changed for me after I discovered OdinSchool's Data Science Bootcamp. The rigorous hands-on Bootcamp helped me pick up all the right skills. The mentors were extremely encouraging and the career services were empowering", Prasanna says. Leveraging her B.Tech background during her pursuit of Data Science, Prasanna said that she was a diligent student of the Bootcamp. From making timely submissions of assignments to regularly attending live sessions, she is proud of how she made the most of the 6-month rigorous training.
"As much as I wanted to establish a stable career for myself, I also didn't want to see my father struggle to make our ends meet. My ultimate dream during the course of attending the Bootcamp was to relieve him of the tremendous financial burden he was handling alone. My job at Capgemini has finally helped my dream come true.", she says.
When asked about her interview experience with Capgemini, Prasanna said, "Although I was nervous while attending the interview, the Capgemini team did a fantastic job putting me at ease. It is my project-based learning experience in technologies such as SQL and programming that helped me crack the interview. Not only has my career started on a great note, but my family is also in a better place now. Every time I see my job designation on my computer screen now, I can't help but break into a smile."
Her father Subbarao is all-smiles when asked about his daughter's success. 'I am so proud of my daughter. I always believed in her talent and dedication", the proud, jubilant father says.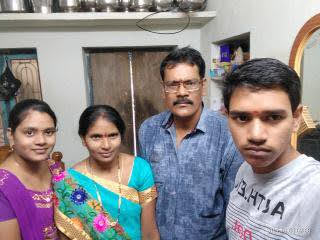 "From being under-represented to taking up power positions in technology, women have come a long way in the tech landscape. Be it career launch, career relaunch, or career growth, our flexible methodology allows us to tend to the needs of a very heterogenous pool of students. I am really happy that Prasanna could make the best use of our Bootcamp.", said Srinivas Vedantam, Vice President, Product, OdinSchool.
You might also want to read - Naga Lakshmi's Career Relaunch Journey to PepsiCo with OdinSchool
Transformed Life
"In addition to transforming lives and careers, we also help the industry meet its demand for skilled professionals. OdinSchool, with its flexible methodologies and scholarships, has always supported the career aspirations of women. We certainly consider it a privilege to have enabled Prasanna's career success. Our team is very proud of her accomplishment.", said Vijay Pasupulati, the CEO of OdinSchool.
Prasanna's success has instilled hope in the young minds of Karavaka. She believes that her journey will inspire the young people of the village to be ambitious and successful, so that they can build a thriving community together.
Now, you can also upskill yourself and become job-ready with OdinSchool's Data Science Bootcamp.