OdinSchool
Job Fair
For Full Stack Java Aspirants
11 June 2022 - 25 June 2022
Salary Range
3 LPA - 21 LPA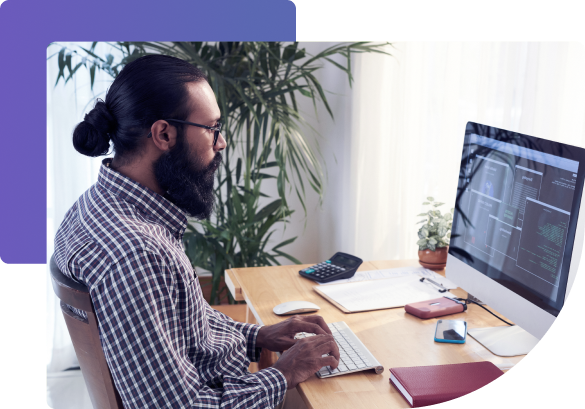 Eligibility
Working professionals from technical fields

Working professionals with coding knowledge/skills

Freshers with basic coding skills

Students who graduate in 2022 from relevant streams
Educational Qualifications
B. Tech, M. Tech
BCA, MCA
Anyone with coding experience and knowledge in related technologies
Top Companies. Best Jobs.
Participate in OdinSchool's exclusive Job Fair for Full Stack Java aspirants. Land a job that fits your skill set and goals.
25+ Premium Companies

Zero Registration Fee

400+ Job Roles

For Freshers & Working Professionals
Selection Process
Follow these steps to land a Full Stack Java job.
Register

Fill out the registration form

Take The Test

Get your aptitude and coding skills evaluated

Upload Video & Resume

Get Shortlisted

Get matched with companies that best suit your profile

Attend Career Workshop

Attend the workshop to sharpen your interview skills

Receive Interview Calls

Receive calls from one or many companies

Get Your Offer Letter

Get your offer letter and start your Full Stack Java journey
Frequently Asked Questions
Work Experience:
Working professionals from technical fields
Working professionals with the required coding knowledge/skills
Freshers with basic coding skills
Students who graduate in 2022
Education:
B. Tech, M. Tech
BCA, MCA
Anyone with coding experience and knowledge in related technologies
No, there is no registration fee. You can register for free.
To apply for the Job Fair:
Visit our website - https://www.odinschool.com/job-fair and register for the event.
Clear the qualification test consisting of both aptitude and coding questions.
Upload your introductory video link and submit your resume.

Your resume will then be shortlisted and forwarded to one or many companies depending on their requirements. You will then receive interview calls and subsequently your offer letter.
Yes, the video, along with your resume, will be shared with the companies as a part of the screening process.
Yes, all students who graduate in 2022 in relevant streams can apply for the Job Fair.
Yes, professionals with career gaps are also eligible to apply as long as they meet the eligibility criteria.
After completing the application process on our website, your resume along with the test scores and your introductory video will be shared with the respective companies. The companies will directly reach out to you if you meet their requirements.
The companies will reach out to you directly after the application process within a span of 2 weeks. The hiring process will be completed by the respective companies as per their internal selection policies and procedures.
OdinSchool, (powered by GreyCampus), is an upskilling platform that helps people launch, transform, and propel their careers in high-growth domains.
While we focus on mobilizing skills, resources, and knowledge to produce candidates who can stand out in the hyper-competitive tech sector, we are also committed to becoming a trusted source of skilled talent for the Indian industry.
Job-Aligned Bootcamps

Bootcamps designed to make students job-ready

Industry Partnership

Partnership with 250+ organizations that hire from us

Career Services

Holistic Career Services to fast-track placement

Proven Placement Records

Graduates placed at top companies