#Masterclass
Learn to Create an Insurance Web Aggregator from Scratch with MERN Stack
Learn how MongoDB, Express, React, and Node.js work together to create dynamic web applications.




Building a full-stack web application using MERN Stack.

Learn the best practices and common challenges in MERN development.
Full Stack Software Development Bootcamp
Time
11.00 AM to 1.00 PM (IST)
Ziaullah Khan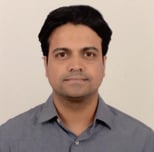 Director & Co-Founder at ZasmLabs
Ziaullah Khan is an experienced Full Stack Trainer with a proven experience in the corporate and educational sectors. He has previously worked for top-tier organizations such as Microsoft and Accenture. He is currently a co-founder of ZasmLabs. Ziaullah Khan talks about Web Development, System Design, and Interview Preparation, that can assist people in advancing their careers in Front-end Development.
About the Masterclass
The MERN stack Masterclass is a comprehensive, free online session that covers the fundamentals of building a full-stack web application using MongoDB, Express, React, and Node.js. The Masterclass will be led by expert instructor Ziaullah Khan.
This Masterclass will take you through the process of building an insurance policy management application from scratch, with a focus on best practices and industry-standard techniques.
By the end of the Masterclass, you will have gained hands-on experience with the MERN stack and will be well on your way to becoming a MERN stack master. The class is suitable for beginners and experienced developers alike and will equip you with the skills and knowledge you need to build modern, scalable web applications using the MERN stack.
Who is this Masterclass for?
Full Stack developer aspirants
Full Stack enthusiasts
Professionals who want to switch to Full Stack developer role
Students
Benefits
Interact with a seasoned Full Stack Developer
Get program code on GitHub
Understand basic JavaScript concepts
Explore React library
The Full Stack Masterclass is for Full Stack aspirants, software development enthusiasts, students, and professionals who want to switch to Full Stack Development.
The registration process is easy! On the Full Stack Masterclass page, click on the Register Button. Fill in the name, email, contact information, and year of graduation in the registration form and submit.
No, there is no registration fee. The Masterclass is free-of-cost.
The Full Stack Masterclass will be conducted on GoToWebinar. After you submit the registration form, our team will share the link to attend the class.
If you love the free session and would like to enter the world of Software Development, join our job-oriented Full Stack Development Bootcamp. The outcome is a job in Full Stack Software Development; this is facilitated by OdinSchool's dedicated placement support. We partner with 500+ companies that hire our graduates.
It's your turn to become a


Full Stack Developer!
Join OdinSchool's Full Stack Developer Course
Join OdinSchool's Full Stack Developer Course

Live interactive classes

30+ projects and simulations

500+ Hiring Partners

Weekly job drives

Professional Profile Building

Scheduled learning of 600+ hours
Some of our successful graduates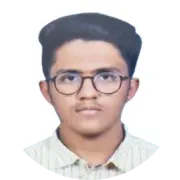 Kiran Teja
Software Engineer - Trainee


Dipti Singh
Software Engineer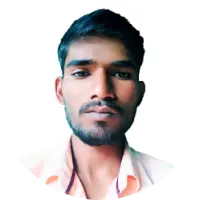 Amarnath mali
Product Engineer


Usurupati Raghava
Software Engineer