Data Science Bootcamp in Mumbai
With OdinSchool's Data Science course in Mumbai, you will learn the most in-demand skills and become job-ready.
Join our Bootcamp
Learn the in-demand skills
Get Hired by top companies in Mumbai
Avail Scholarships Up To ₹ 30,000 (Limited to the first 50 seats)
Our Hiring Partners in Mumbai
Placement Stats
Maximum salary hike
230%
---
Hiring partners
500+
---
*Past records are no guarantee for future job prospects. Opportunities Snapshot
Job opportunities that are currently available for our learners
Job Opportunities
Data Science Job Openings currently available
Top Job Roles
Data Analyst

Data Engineer

Data Scientist




ML Engineer

Power BI Developer
Top Job Locations
Hyderabad
Bangalore
Pune
Chennai
Delhi
Mumbai
Top Hiring Companies




















Weekly Round-Up
Hear From Our Alumni Who Are Placed in Mumbai
Bootcamp Outcomes
Acquire the most in-demand skills to propel your Data Science career in Mumbai.
Learn the distribution and real-time analysis of data by applying Statistics.
Perform Statistical analysis, data visualization, and prediction using Python.
Tackle Big Data with PySpark using distributed computing.
Use SQL to manipulate databases.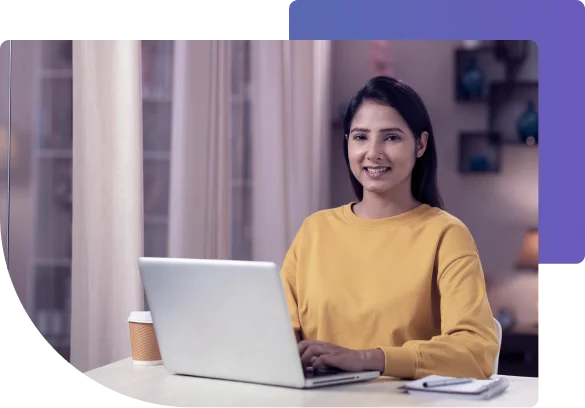 The Data Science Bootcamp is for you if you are looking for a:
Career Launch

Launch your career in Data Science

Career Change

Transition to the in-demand field of Data Science

Career Upgrade

Upgrade your skill set for your career growth

Career Relaunch

Re-enter the workforce after your career break
Live

Weekend Classes

Projects

Based Learning

Career Services

Placement Assistance

Support

By Industry Mentors
Workshops on Behavioral Skills
Resume & Professional Profile Building
How to choose learning modules?
In this Data Science Course, you have the liberty to choose both core modules and electives as per your liking. However, we offer guidance on how to pick your modules based on your strengths and career aspirations. This way, you can be sure that you're getting the most out of your training and setting yourself up for career success!
Common job roles this curriculum prepares you for:
Data Engineer | Data Analyst | Data Visualizer | Business Analyst | Machine Learning Engineer
Work On Multiple Real-World Projects
Bank Marketing Analysis

A reputed Portuguese bank needs help with marketing campaigns. Perform Exploratory Data Analysis, use Classification methods such as K-nearest neighbors and decision trees to devise the best strategy.

Academic Performance

Does correlation equal causation? Does language affect performance? Answer these questions using statistical tests and methods. Predict a student's performance using Linear and regularized regression.

Real Estate Investment

Real estate is a staple investment option that calls for a careful and cautious market research analysis. In this project, develop both classification and regression models and use AOC curves to pick the best one.

Sales Growth Dashboard

Create the Sales Growth Dashboard to measure the performance of your sales team and the amount of revenue that can be generated within a specified time frame.

Diabetes Prediction

Based on the information about diabetes risk factors, identify important parameters using statistical tests and build a Classification model to predict whether a given patient is diabetic or not.

IMUS Inventory Analysis

Analyze the dataset that has information on IMUS available in the inventory to check the availability of the products and product information.

Credit Fraud Detection

Using a credit card transactions dataset and multiple unsupervised anomaly detection algorithms, identify transactions with a high probability of being credit card fraud.
Bootcamp Highlights
Dynamic industry-vetted curriculum
Cohort-based learning
Live weekly classes
Projects and simulations
Personalized interactions with instructors
Mentorship with professionals
Career services and placement support

Apply

Apply for the Data Science Bootcamp in Mumbai

Get Evaluated

Take the admission test

Avail Scholarship

Earn your scholarship for the Bootcamp

Enroll

Start your Data Science journey in Mumbai
Career Services in Mumbai
OdinSchool's Career Services are a combination of holistic services that nurture the crucial facets of one's career.
Workshops

Weekly workshops on workplace behavioral skills

Interviews

Mock interviews to boost confidence

Profile Building

Resume and professional profile building assistance

Placement Assistance

360° placement assistance to fast-track placement
*Should you find our Bootcamp unsatisfactory within the first 10 days,
you will be fully refunded.
About Mumbai
Mumbai is known as the financial capital of India. It is the hub of all financial offices. This city runs on local trains, and people from all over the world come here to make a career here. The Bollywood industry is in Mumbai and is the home of many stars. State and central government employees make up a large percentage of the city's workforce. If you are staying here, then you must get yourself enrolled in OdinSchool's Data Science Bootcamp for a great career.
Remember:
The average salary of a Data Science Professional is ₹ 8.6 LPA.

Entry Level – < 1 year of Experience – ₹ 4 LPA to ₹ 5.6 LPA
Early Career – 1 to 4 years of Experience – ₹ 6 LPA to 8.5 LPA
A Mid Career – 5 to 9 years of Experience – ₹ 9 LPA to 15 LPA
Experienced – More than 10 years of Experience – ₹ 15 LPA to 20 LPA Frequently Asked Questions
The Bootcamp includes around 500 hours of learning spread across 6 months. We expect you to put in around 15 hours of work on the weekends throughout the duration of the Bootcamp. The time commitment will be toward live classes, team tasks, assignments, quizzes, and project work.
You will work on around 7 projects across the core domains in the bootcamp. Projects are kept updated in line with industry trends; so expect variety.
All of our instructors are industry veterans with extensive core experience in their respective fields. Our instructors also come with a passion to teach and enjoy interacting with students.
The outcome of the Bootcamp is a job in Data Science. Using multiple projects, we will train you in the essential tools and technologies needed to get a data science job.
All classes are conducted online over the internet using video conferencing solutions like Zoom or Webex. You will require access to the internet (2 Mbps+ recommended) on a computer (preferred) or on a mobile device to attend. Class size may vary depending on the specific cohort. However, we have teaching assistants available to interact in small groups and also conduct one-on-one sessions.
You can clarify doubts right within your lectures from the instructors. Or, you can reach out to us via our discussion forums anytime you get stuck. Your learning will be over our online learning management system available to you anytime, anywhere.
As part of the OdinSchool mentorship program, practicing industry professionals are brought into the bootcamp to interact with students and provide industry insight. Mentors interact with students in groups and in one-to-one sessions providing guidance. Our mentors are very knowledgeable in their subjects and have a passion for helping students.
Placement assistance is provided to all the students who graduate the Bootcamp as per expected performance standards. Eligible students will be given ample placement opportunities for six months after the completion of the Bootcamp. Placement opportunities might be available in
different cities across India and you are expected to be open to relocating in order to utilize the best placement opportunities.
You will be eligible for the placement assistance if you:
Successfully complete the Capstone project within the stipulated time period
Successfully clear all the Placement Readiness tests
Submit and get all the documents required for placements verified
Attend all the interview processes, including the test, technical interviews and other related processes
Not reject more than ONE formal company job offer letter
Disclose all important information required for standard background checks
OdinSchool Launches Full Stack Java Developer Bootcamp for aspiring Professionals

OdinSchool is backed by the strong fundamental belief that there is always a place in the industry for professionals.

Speaking about OdinSchool, the Co-founder and CEO of GreyCampus, Mr. Vijay Pasupulati said, "India is at a very interesting juncture right now in terms of technology transformation and adoption.

What makes it impossible to imagine the future of the pharmaceutical industry without discussing Artificial Intelligence? What does AI have in store for the industry in the coming years?

Here is How India can Bridge the Skill Gap Challenge with Online Education

OdinSchool currently offers certification courses in Data Science and Web Development.

OdinSchool helps young professionals develop those capabilities through rigorous yet flexible courses that..

The industry today is highly dynamic, with technologies emerging and existing ones

GreyCampus launches OdinSchool to help youth power their careers in Technology.

Here is Why Engineers Need Data Science Now More Than Ever

Online Upskilling Platform OdinSchool Announces Multiple Educational Initiatives in Data Science

Online Upskilling Platform OdinSchool Announces Multiple Educational Initiatives in Data Science