A comprehensive 3-month Bootcamp specially curated to help you make a difference in the field of digital marketing.

Live instructor-led training

Weekly assignments & projects

Live doubt clarification sessions

Unlimited job opportunities
NSDC
Affiliated Partner | A Certified Member of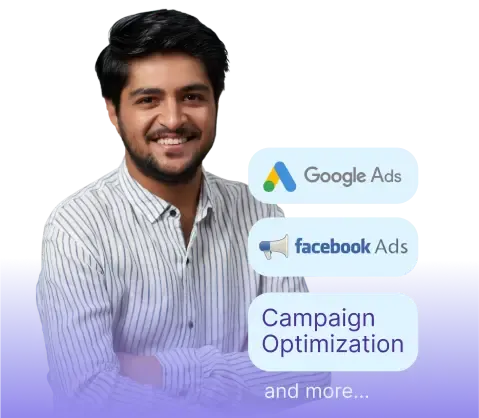 Transform your career with high-demand skills!
Upcoming Cohort
30 Dec 2023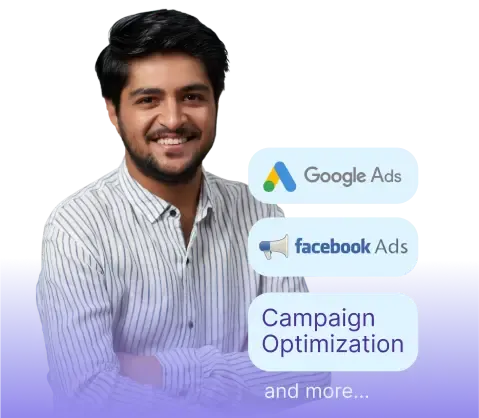 Transform your career with high-demand skills!
Upcoming Cohort
18 Nov 2023
500+ Hiring Partners
























































































Meet
Deepak!
Deputy General Manager - Apollo
Previously worked at


Deepak, our Digital Marketing Mentor, brings over six years of digital and performance marketing experience, including a notable tenure as Deputy General Manager at Apollo Hospitals. His passion lies in empowering individuals to become industry-ready professionals. He is committed to equipping digital marketing enthusiasts with the knowledge and confidence to build successful careers.

With Deepak as your guide, you'll unlock the potential of digital marketing and turn your career dreams into reality. Don't miss this opportunity to learn from a seasoned expert and elevate your skills. Join Deepak, and let's make your digital marketing goals a resounding success.
Career Services

in a nutshell
Are you ready to turn your dream job into a reality? Our comprehensive job readiness training program is designed to empower you with the skills, knowledge, and confidence you need to start your digital marketing journey.
Learn digital marketing while you:

Interact with industry veterans

Learn workplace behavioral skills

Clarify doubts live

Get project presentation guidance

Build and optimize your resume

Workplace Skills
Your working style and behavior decide if you are a good cultural fit. Learn workplace skills so you never feel out of place at work.

Profile Building
You are halfway there if you have a great resume and an optimized online presence. Work with our experts to build your professional profiles.

Mock Interviews
Get a grip on those pre-interview nerves. Test and practice your skills with mock interview sessions.
The most in-demand skills
in a single
curriculum!
Introduction to Digital Marketing
Benefits of Digital Marketing
Traditional Marketing and Digital marketing
Changing outlook and consumer behaviour
Attribution and Automation with examples
Live example of traditional brands utilising digital marketing
The ACT funnel
Important terms to know
Search, Email
Social and Display advertising
Important metrics to measure your campaigns' success - CTR, CAC,CPC, Conversions etc
Introduction to SEO
Types of SEO - On page and Off Page Optimization
Is SEO effective? How to use it for demand generation?
Case Study discussion
Content Marketing
Importance of Content Marketing in B2B and B2C
Using ChatGPT effectively to write effective copies and content
Case studies to discuss effective organic marketing
Introduction to Facebook Ads
Campaign structure and objectives
Audience targeting and segmentation
Ad creative and design principles
Ad scheduling and budgeting
Conversion tracking and pixel setup
Split testing and creative optimization
Retargeting strategies
Analysing Facebook Ads performance
Formats
Running video ads
Remarketing and advantages
Datatypes
Introduction to B2B marketing with examples
HubSpot - a case study
Introduction to LinkedIn ads and its types
Setting up campaigns on LinkedIn
When to use and not LinkedIn
Business examples for Lead Generation
Objective
Strategy
ROI and Output
Was it a success? Why? Discuss reasons
Objective
Strategy
ROI and Output
Was it a failure? Why? Discuss reasons
What's a great curriculum without
project-based learning?
Digital Marketing Mastery


Multichannel Campaigns for Real-World Tools


This project is designed to provide students with hands-on experience in crafting and executing digital marketing strategies tailored to specific business needs.
Project Objectives
Develop practical skills in designing and managing multichannel marketing campaigns.

Gain experience in setting and achieving various business objectives through digital marketing.

Analyze and optimize campaign performance using data-driven insights.

Understand the nuances and best practices of advertising on Google Ads, Facebook Ads, and LinkedIn Ads.
What is Digital Marketing?
Why learn it now?
We live in the era of marketing where mere knowledge of its basics wouldn't benefit neither your client and thus nor you. Results matter the most and that's where our Digital Marketing Course comes into the picture. We have a highly accountable and results-driven approach to marketing that will help you measure and optimize the effectiveness of your actions in the digital marketing realm.
Learning digital marketing now can be a valuable
investment in your career or business due to:

Cost Efficiency

Data-Driven Decisions

Global Reach-Targeted Marketing

Business Growth

Measurable Results

Career Opportunities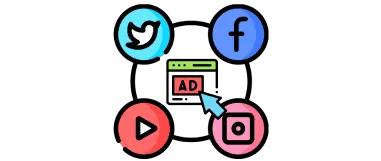 50%
As per a Statista report, over 50% of e-commerce website traffic comes from paid search and social media advertising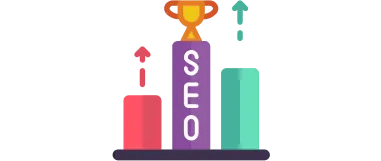 200%
According to eMarketer, the average ROI for Search Engine Marketing is around 200%.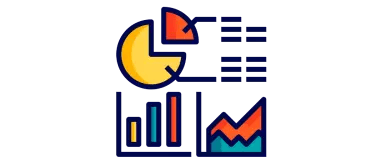 73%
In a Dentsu Aegis Network survey, 73% of marketers said they use data and analytics to improve their marketing ROI.
Who would
benefit

from this course?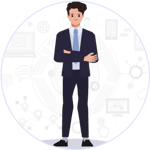 Digital Marketers looking for career advancement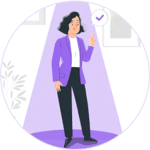 Working professionals looking for a transition from data analytics/UX/product fields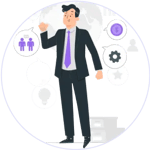 Content Marketers looking to strengthen their hold on results.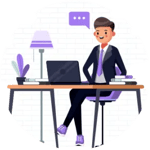 Founders/Business Owners open to mastering performance marketing to boost clients' businesses.
Become job-ready with all the knowledge and tools you need to launch your career.

Live 2-Hour
Weekend Sessions

Weekly Assignments
& Projects

LMS Access for Content & Recordings
Weekly Doubt
Clarification Sessions

Career Accelerator
Sessions

Dedicated
Support
Why OdinSchool is your

gateway to a Digital Marketing Career
Others
Live online classes led by instructors
Very high value for money
Scholarships up to ₹ 15,000
Updated every month as per industry requirements
Industry-aligned projects with project presentation guidance
Extensive services, including resume-building and behavioral skills workshops
Unlimited interview opportunities
Start your Digital Marketing journey now!
Upcoming Cohort : 30 Dec 2023


*If you wish to withdraw from the Bootcamp within the first 10 days from the start date, your fee will be fully refunded.
Upcoming Cohort : 30 Dec 2023


*If you wish to withdraw from the Bootcamp within the first 10 days from the start date, your fee will be fully refunded.
Since this course is designed keeping in mind that the learners could be working professionals, the live online sessions are held on weekends i.e. Saturdays and Sundays, 2 hours per day.
Approximately 8-14 hours per week (also depending on an individual's capacity to learn) would be good enough for the learners to absorb the teachings, practice and apply them with confidence.
We encourage our students to attend the classes live, however in case one misses the session, the recordings are also available on the LMS.
While you will always have access to the live chat on the website during business hours, doubt clarification sessions will be scheduled every week to help students get their doubts clarified. You may also write to us at success@odinschool.com anytime and our experts will get back to you at the earliest possibility.
A course completion certificate will be issued to you after successful completion of the Bootcamp.
Yes, these sessions will aim at helping you prepare better for any job interview you may be facing in future and will be covered under the Career Accelerator Program.