Full Stack Software Development Bootcamp
Join our Bootcamp
Learn Full Stack Development
Get into a Development Role
Placement Stats
Maximum salary hike
230%
---
Hiring partners
500+
---
*Past records are no guarantee for future job prospects. Bootcamp Outcomes
The Full Stack Software Development Bootcamp will give you the necessary knowledge, skills, and exposure to get into a Development role.
Gain end-to-end knowledge of Full Stack development by mastering front-end tools and server-side JavaScript back-end libraries with Express.js.
Apply your new knowledge and skills to gain practical experience by creating the back-end of a web application and even create your own API.
Acquire important skills such as writing tests, git, deployment, cloud and microservices to create a tool chain to deliver an application.
Familiarize yourself with the web technologies involved and show your skills to recruiters by creating portfolio-worthy projects.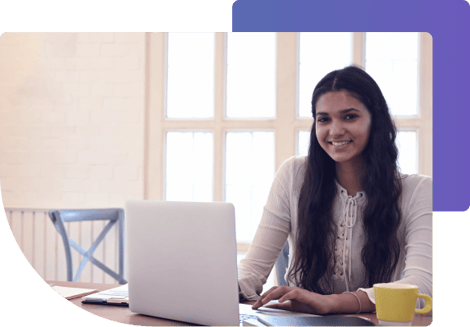 Who Is This Bootcamp For?
Join our Full Stack Software Development Bootcamp if you are looking for a:
Career Launch

Launch your career in Full Stack Software Development

Career Change

Transition to the in-demand field of Full Stack Software Development

Career Upgrade

Upgrade your skill set for your career growth

Career Relaunch

Re-enter the workforce after your career break
Live

Weekend Classes

Projects

Based Learning

Career Services

Placement Assistance

Support

By Industry Mentors
Work On Multiple Real-World Projects
E-Commerce App

Create an e-commerce application that uses Firebase as back-end. The application should have a user front-end and an admin interface, where the admin should be able to add/edit/delete categories or products.

Real Estate Property Listing App

Create a real estate listing application with Firebase as back-end, a user front-end, and an admin interface. The admin should be able to add/edit/delete real estate properties.

Car Rental App

Create a car rental app with Firebase as the back-end, a user front-end, and an admin interface. The admin should be able to add/edit/delete car information.

YouTube Clone

Create an app that uses the official YouTube API. The homepage should show the most popular videos, and clicking on the thumbnail should open the respective video page.

COVID Info App

Create a one-stop COVID info app that shows country-wise data and uses the API https://covid19api.com/.
Bootcamp Highlights
Dynamic industry-vetted curriculum
Cohort-based learning
Live weekly classes
Projects and simulations
Personalized interaction with instructors
Mentorship with professionals
Career services and placement support

Apply

Apply for the Full Stack Software Development Bootcamp

Check Eligibility

Interact with the Counselling Team to confirm your eligibility

Avail Scholarship

Earn your scholarship for the Bootcamp

Enroll

Start your software development
journey
OdinSchool's Career Services are a combination of holistic services that nurture the crucial facets of one's career.
Workshops

Weekly workshops on workplace behavioral skills

Interviews

Mock interviews to boost confidence

Profile Building

Resume and professional profile building assistance

Placement Assistance

360° job assistance to fast-track placement
*Should you find our Bootcamp unsatisfactory within the first 10 days,
you will be fully refunded.
Frequently Asked Questions
Full Stack app development is one of the hottest career options across the IT industry today. A full stack developer incorporates a wide range of skills across backend, front-end, and databases from a web and mobile development perspective. Glassdoor India estimates the average base pay of a full stack developer at upwards of ₹6,50,000 as of February 2022, with the pay scale ranging up to ₹14 lakhs at a 2- 4 years' experience level.
By the end of this Bootcamp, you will be able to:
Gain end-to-end knowledge of Full Stack development by mastering front-end tools, from HTML to React, adn server-side JavaScript back-end libraries with Express.js.





Familiarize yourself with the web technologies involved and show your skills to recruiters by creating projects worthy of a portfolio, and jump-start your career in software engineering.





Acquire the required skills such as writing tests, Git, Deployment, Cloud, and microservices to create a tool chain to deliver an application.





Learn the tools and training needed to build interactive apps to go beyond a landing page, Apply your knowledge and skills to gain practical experience by creating the back-end of a web application and even your own API.




Here are the steps to enroll:
1. Apply on the website by filling out the form with the requested profile information.
2. Interact with the Counselling Team to confirm your eligibility. Or, take up the admission test to become eligible for the bootcamp.
3. Avail scholarships.
4. We will then reach out to you to discuss the details of the bootcamp and share a payment link.
5. You would then need to complete your fee payment (less any scholarships you are eligible for) to confirm your seat.
Your instructors are going to be Full Stack engineers and practicing industry professionals who come with significant knowledge and real-world experience in delivering successful project requirements. In addition to the instructors, you will also have access to dedicated teaching assistants to help mentor and guide you throughout the bootcamp.
All of the classes and other sessions will be conducted online in a live manner by your assigned instructors. After the class/session, you would also be able to access a recording of the session from within your online course dashboard. Online classes are usually conducted on Saturdays and Sundays with up to 6 hours of classes each day. In addition, there are additional doubt-resolution and mentoring sessions that may be conducted on weekdays.
Full Stack app development skills open the doors to multiple career opportunities across web and mobile development. Some typical job roles include Full Stack developer, Front-end engineer, Back-end engineer, Application developer, Software analyst, Software engineer, and many more.
OdinSchool has an in-house Career Services team that assists learners with preparing for job placement processes, resume building, mentoring, conducting simulated interviews, and referring profiles to interested employers. The career services components start off alongside the later phases of active training and continue for 6-months from the end of the active training period.
For any information you may need about the bootcamp, you can reach out to us via email at vishal@odinschool.com, or, call / WhatsApp at +91 892 908 3443. After enrolling, you can also reach out to your assigned Student Success Mentor directly for support via dedicated forums and email helplines.
Placement assistance is provided to all the students who graduate the Bootcamp as per expected performance standards. We start offering placement assistance from the sixth month and continue to offer this until the end of the bootcamp. Placement opportunities might be available in different cities across India, and you are expected to be open to relocating in order to utilize the best placement opportunities. Please note that we offer unlimited interview opportunities.
You will be eligible for placement assistance if you:
Successfully complete the Capstone project within the stipulated time period
Successfully clear all the Placement Readiness tests
Submit and get all the documents required for placements verified
Attend all the interview processes, including the test, technical interviews and other related processes
Not reject more than ONE formal company job offer letter
Disclose all important information required for standard background checks
The Bootcamps include around 300 hours of learning spread over 6 months. We expect you to put in around 15 hours of work on the weekends throughout the duration of the Bootcamp. The time commitment will be towards live-classes, team tasks, assignments, quizzes, and project work.
OdinSchool Launches Full Stack Java Developer Bootcamp for aspiring Professionals

OdinSchool currently offers certification courses in Data Science and Web Development.

OdinSchool helps young professionals develop those capabilities through rigorous yet flexible courses that..

The industry today is highly dynamic, with technologies emerging and existing ones

GreyCampus launches OdinSchool to help youth power their careers in Technology.

OdinSchool is backed by the strong fundamental belief that there is always a place in the industry for professionals.

Speaking about OdinSchool, the Co-founder and CEO of GreyCampus, Mr. Vijay Pasupulati said, "India is at a very interesting juncture right now in terms of technology transformation and adoption.

What makes it impossible to imagine the future of the pharmaceutical industry without discussing Artificial Intelligence? What does AI have in store for the industry in the coming years?

Here is How India can Bridge the Skill Gap Challenge with Online Education

Here is Why Engineers Need Data Science Now More Than Ever

Online Upskilling Platform OdinSchool Announces Multiple Educational Initiatives in Data Science

Online Upskilling Platform OdinSchool Announces Multiple Educational Initiatives in Data Science