Become an Affiliate
for OdinSchool!

Join our mission to transform careers.
Get rewarded.
The relevance of online dynamic upskilling is especially prominent in high-growth career domains such as Data Science and Full Stack Software Development. Become our Affiliate. Help talents access great career opportunities and get rewarded!
Why join OdinSchool Affiliate Program?
Competitive commissions and rewards
Increased payouts
Exclusive discounts
Extra incentive for top performers
Highly transparent and effective
Intuitive dashboard
Track clicks, conversions, and commissions
Cookie duration of 60 days
World-class affiliate support
Free access to banners and marketing collaterals
Full support on marketing nuances
Dedicated affiliate support
Sign up for a free account
Promote the program
Make money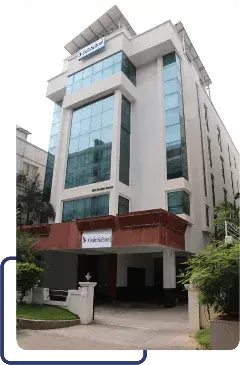 OdinSchool is an upskilling platform that helps people launch, transform, and propel their careers. Our mission is to select talented youth from across the country and transform them into skilled resources in high-growth careers. We use our close ties with the industry to place our students and solicit industry participation in making our bootcamp relevant to the current industry demands.
Frequently Asked Questions
Any enthusiast, say, bloggers, training institutes, recruiters, homemakers, admission consultants, etc., can become an affiliate and start earning right away!
Just click on 'Become an Affiliate', enter your details, and sign up.
Once you sign up, you'll get an affiliate agreement to your registered email address. You can go through and revert the signed document. Our partner team will send you the onboarding steps with access to the Partner Dashboard, and Unique Affiliate ID, along with the marketing collaterals for you to promote and start earning.
You can see your conversions and the associated commissions on the dashboard.
We've very competitive commissions in the industry. The more you promote, the more you earn.
Please refer to the affiliate agreement sent to your registered email address.
Monthly payouts - the commissions earned are released on a monthly basis. There's no minimum amount to be eligible for payouts.
OdinSchool Launches Full Stack Java Developer Bootcamp for aspiring Professionals

OdinSchool is backed by the strong fundamental belief that there is always a place in the industry for professionals.

Speaking about OdinSchool, the Co-founder and CEO of GreyCampus, Mr. Vijay Pasupulati said, "India is at a very interesting juncture right now in terms of technology transformation and adoption.

What makes it impossible to imagine the future of the pharmaceutical industry without discussing Artificial Intelligence? What does AI have in store for the industry in the coming years?

Here is How India can Bridge the Skill Gap Challenge with Online Education

OdinSchool currently offers certification courses in Data Science and Web Development.

OdinSchool helps young professionals develop those capabilities through rigorous yet flexible courses that..

The industry today is highly dynamic, with technologies emerging and existing ones

GreyCampus launches OdinSchool to help youth power their careers in Technology.

Here is Why Engineers Need Data Science Now More Than Ever

Online Upskilling Platform OdinSchool Announces Multiple Educational Initiatives in Data Science

Online Upskilling Platform OdinSchool Announces Multiple Educational Initiatives in Data Science