Blog
This Ph.D. Holder Switched To A Full-Time Data Science Job To Stay Relevant In The Industry
This Ph.D. Holder Switched To A Full-Time Data Science Job To Stay Relevant In The Industry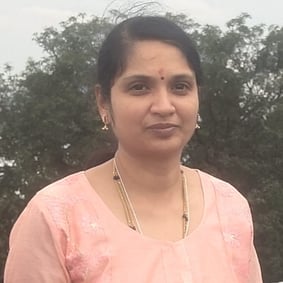 Dr. Drakshayani Desai had more than a decade of experience as a research guide when she stumbled upon an unexpected career impasse. With a Ph.D. in Image Processing and extensive experience as a professor, she had established a very successful career in academia. But, to keep up with the rapidly-changing demands of the industry, she made an ever-so-daunting decision to switch to a career in Data Science in her forties. And so she did. Drakshayani is currently employed at Prolifics, a leading digital engineering and consulting firm that delivers expert consulting, engineering, and managed services across multiple industries.
According to a study conducted by LinkedIn, 82% of Indians are considering career transitions in 2022. 23% of the participants are changing their jobs to achieve their career goals and 28% to earn more. Although this Great Reshuffle is predominantly spearheaded by early working professionals, it has been observed that experienced professionals are also jumping on the bandwagon.
The Great Reshuffle movement certainly makes Data Science a top pick for professionals looking to change their careers. Now one of the fastest-growing and most lucrative industries in the world, this domain has done wonders for professionals who aspire to enhance their overall career prospects.
This is certainly true for Drakshayani who has made the most of her career transition to Data Science. Her current Software Engineer role at Prolifics is exposing her to state-of-the-art tools and technologies.
'A transitory teacher' - that is how Drakshayani would best describe her life before she decided to transition into the world of Data Science. After getting married, her husband wholeheartedly stayed by her side as she chose to pursue higher education in Electronics and Communication Engineering. She went on to pursue her Ph.D. from Rajasthan University in the same field, post which, she served as a research guide and a teaching faculty at several colleges in the country. Her husband was always on the move due to his line of work; so Drakshayani had to quit a string of teaching jobs to be able to move from one place to another with her family.
Drakshayani explains the defining moment that encouraged her to take the leap of faith into the domain of Data Science. "One of the colleges I moved to dissolved its Electronics and Communication department to make room for more relevant, in-demand domains such as Data Science and Artificial Intelligence. This made me contemplate the need to upgrade my skill set. As much as I loved my field, a career in Data Science seemed inevitable to me, given the popularity and the growing demand for Data Science professionals. After careful evaluation, I decided to switch to Data Science."
Upon realizing the need to catch up with the industry, Drakshayani enrolled in a full-time Data Science course at IIT Kanpur. But, much to her dismay, the course did not start from scratch and failed to accommodate her lack of coding knowledge. This eventually made her quit the course.
"I discovered OdinSchool through one of my former students. Their Data Science Bootcamp is very well-structured, the curriculum is up-to-date, and they also offer project-based training. I gained my coding knowledge from their 6-month course. The instructors are very knowledgeable, patient, and helped me develop a foundational knowledge in Data Science.", she elaborates on what enabled her to take up the job at Prolifics.
Although coding is not an indispensable skill in the domain of Data Science, her exposure to basic programming helped her bag her Software Engineer job at Prolifics. Drakshayani explains her placement experience with OdinSchool, "OdinSchool's placement team is very efficient and supportive. They are pretty good at matching your skill sets with the right companies. The Bootcamp has a well-rounded Career Services program that helps you with your interviews too. Rather than just matching your skill sets with a job opening, they take the initiative to help you prepare for all facets of hiring so you can ace the interview. This is very commendable."
Drakshayani's career transition story is exemplary; it shows how people are capable of changing careers at just about any point in their lives if they have the conviction!
You can transition to a high-paying Data Science job too with OdinSchool's Data Science Bootcamp. Apply Now!